The grand unboxing of Killzone: Shadow Fall!
Some unusual problem in GameStop's computer systems has enabled them to break the technical street date of November 15 for Killzone: Shadow Fall and start dolling out the pre-ordered copies a bit early.
As I got a text to go choose up my copy, I woke up early and rushed out to pick up my pre-order previous to heading out-of-town. As I am a generous ruler, I also forced myself to throw up a quick unboxing. As you can see above – this was unrehearsed, unscripted and heavily modified to make me not look like a complete moron (simply a partial idiot, I think).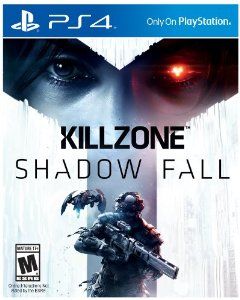 That being stated, it's a box with a disk and some other crap in it – simply like everyone presumed it would be. The major difference being the box is a hot blue and has the PS4 logo design on it. Having the game in my hands, the excitement effervesces throughout my body; the PlayStation 4 launch is just two short weeks away.
Have you been able to grab your pre-ordered copy of Killzone, or are you stuck waiting until the 15th at midnight? Sound off in the remarks down below and possibly I'll let you come to the PS4 launch with me and hold the camera while I trouble people!